The platform that you work with should make all of your customer service and marketing strategies possible, whether that means integrating seamlessly with tools you already use or making it easy to add tracking codes. 
B2B eCommerce stores also go a long way towards automating processes. They can take the load off of customer service representatives and sales team members through some of the self-service tasks we just discussed. They can sync information between various distribution channels, ensuring that everything's up-to-date and accurate. And they can take away the painful steps involved in manually sending invoices and quotes, then following up with each and every potential client.
The best part? You can choose any hosting provider that you'd like. That means that, while you may have a shared hosting plan right now, you can always upgrade to a VPS or dedicated server as your traffic increases without impacting your online store.
A good B2B eCommerce platform will allow you complete and total flexibility to design and build anything you can imagine — without having to edit code or hire a developer if you don't want to. 
The majority of online stores you're familiar with may be B2C (Business to Consumer), supplying your dog's food, your son's birthday presents, or your favorite specialty groceries. But don't be lured into thinking that eCommerce stores are just for consumer-facing companies. They can be an incredibly powerful tool for B2B companies as well. 
Store managers can access everything from inventory numbers and site analytics to order information all in one place. And if you use tools like Jetpack CRM, WooCommerce Shipping, and WooCommerce Payments, you can handle label printing, payments, refunds, quotes, and more directly from your dashboard as well. 
For online businesses, owning your content is absolutely critical. Your website is a source of revenue — you can't risk the possibility of it disappearing. You see, many proprietary eCommerce platforms can take your site down with no warning if they decide that you've violated their terms and conditions. That means loss of revenue, time, and hard work!
But WordPress and WooCommerce are software, tools to help you achieve your goals. Your website is hosted wherever you'd like it to be and you have full control and ownership over it. You'll never have to worry about WooCommerce taking down your site. Because it's just that — yours.
Payment gateway integration
The eCommerce platform you choose is essentially the foundation of your online storefront. Let's dive into some factors to consider when choosing one, and examine why WooCommerce is the top solution for B2B online stores.
Types of products you're selling
Just as your products and services are unique, your brand is, too. And, of course, you want your website to reflect the personality and characteristics of that brand.
Your job, for now, is to find a platform that makes creating an excellent user experience possible. Here are some factors to think about:
Site speed. Avoid slow load times that will drive potential clients away! Your platform should be as lightweight as possible by default, and provide the ability for you to optimize for speed. Get top speed tips.
A streamlined checkout experience. The checkout process should be as easy-to-use and simple as possible, to prevent abandoned carts. WooCommerce provides tools for one-page checkout, express payment options, on-site payments, and more to help with this. 
Easy-to-use search tools. Help visitors find exactly what they're looking for with an intuitive search bar. WordPress has great built-in search functionality, but you can also use tools like Jetpack Search, with benefits like instant filters and spelling correction.
Content organization. Look for an eCommerce platform that helps you structure your menus, categorize posts and products, and add features like breadcrumbs to help with navigation. Since WordPress was built as a blogging platform from the beginning, its content tools are unrivaled.
Mobile-friendly design. Your site should look great on devices of all sizes — desktops, tablets, and mobile phones. WordPress and WooCommerce are responsive by default, and there are lots of great mobile-friendly themes you can choose from.
Customer service and marketing
Finally, an online store acts as the face of your company and the hub of all your marketing strategies. You can link directly to products and services in your marketing emails and advertising campaigns. You can create valuable content that guides prospects through your sales funnel. And you can track the success of your efforts to steer future decisions.
Considerations for choosing a B2B eCommerce platform
Whether you're an established B2B company or just starting out, WooCommerce offers all of the tools and flexibility you need to grow. Plus, it can improve the user experience for your clients and even make your team more efficient.
As you can see these all vary widely from one another, but there can also be overlap. You might sell both retail and wholesale products. You could sell both physical and digital books side by side. Or you may have a subscription that includes a weekly office cleaning, and a box of cleaning supplies.
For example, instead of calling to ask for a quote, a Sourcing Manager could submit a request online and find out this information immediately, no matter the time of day. They could also submit an order, or even sign up to have your products delivered automatically on a monthly basis. Or, if you provide lawn care services for retail stores, a business owner could log into their account to adjust the frequency of their services, or see the next time you're scheduled to stop by.
See a full list of gateways and learn more about choosing a payment gateway for your business.
Shipping
While you can hire a developer to manage your site if you'd like, you certainly don't have to in order to make the most of your WooCommerce store. As we mentioned earlier, the Block Editor enables you to rearrange, add, and delete elements by simply dragging and dropping. Want to revise your products? You can do so by clicking buttons and editing fields — no code necessary!
There are a huge variety of possibilities for B2B companies. Here are a few items you may sell, along with some examples: 
Let's take a closer look at how an eCommerce store can help your B2B business, and how to choose the right platform.
Why create a B2B eCommerce store
Here are some marketing and customer service capabilities included with WooCommerce:
Integration with CRMs. Connect to the CRM of your choosing with extensions for Jetpack CRM, HubSpot, Salesforce, and more.
Integration with support forums and ticketing systems. Add live chat to your site, create a support forum, or integrate with tools like Freshdesk and HelpScout
Client portal possibilities. Build a client portal that enables customers to access resources and documentation, communicate with your service team, edit their purchases, and more. 
Content creation capabilities. Regularly create beautiful, effective blog posts, landing pages, and more to support the rest of your marketing efforts and educate potential customers.
Integration with a wide array of marketing tools. Monitor traffic with Google Analytics, connect to social media platforms like Facebook and TikTok, publish Google ads right from your dashboard, send email messages, follow up on abandoned carts, and more.
Simplicity for team members. Give each member of your team their own account with permissions based on their role. Approved accounts can respond to support questions, view and process orders, administer refunds, publish blog posts, and more.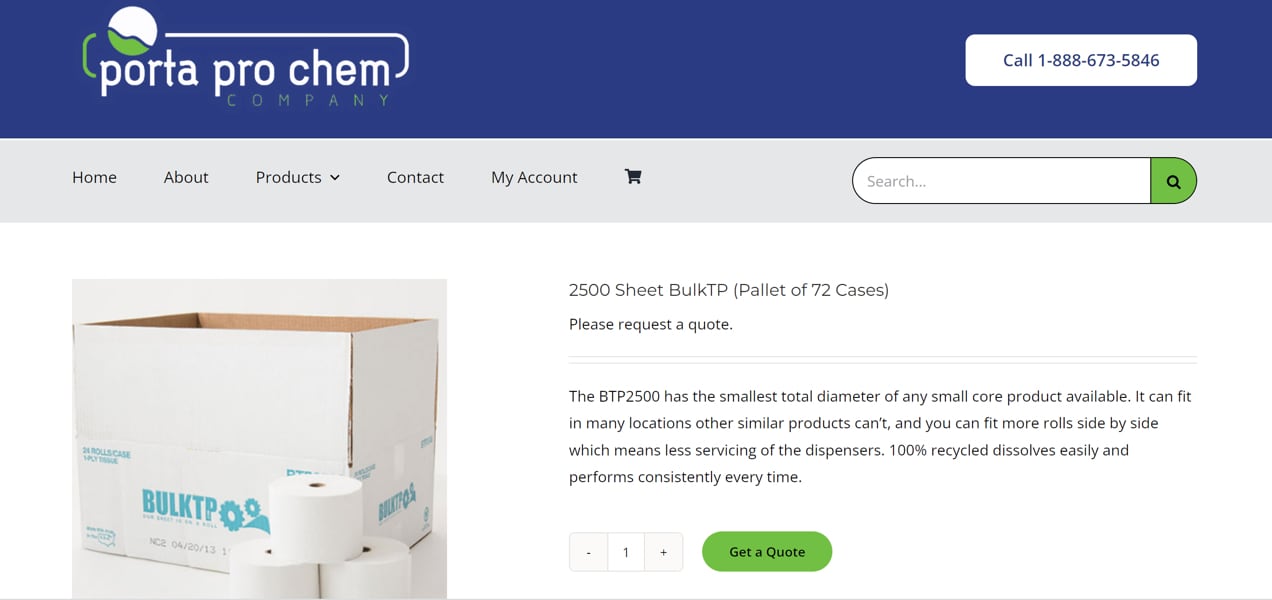 Additional functionality
Since WooCommerce is an extension of WordPress, you can harness the power of the Block Editor to build all of your pages and posts. The Block Editor enables you to drag and drop elements — like paragraphs, headings, images, videos, and columns — to create your own custom layout. You can then toggle settings to customize colors, font styles, and other design characteristics to make the page your own.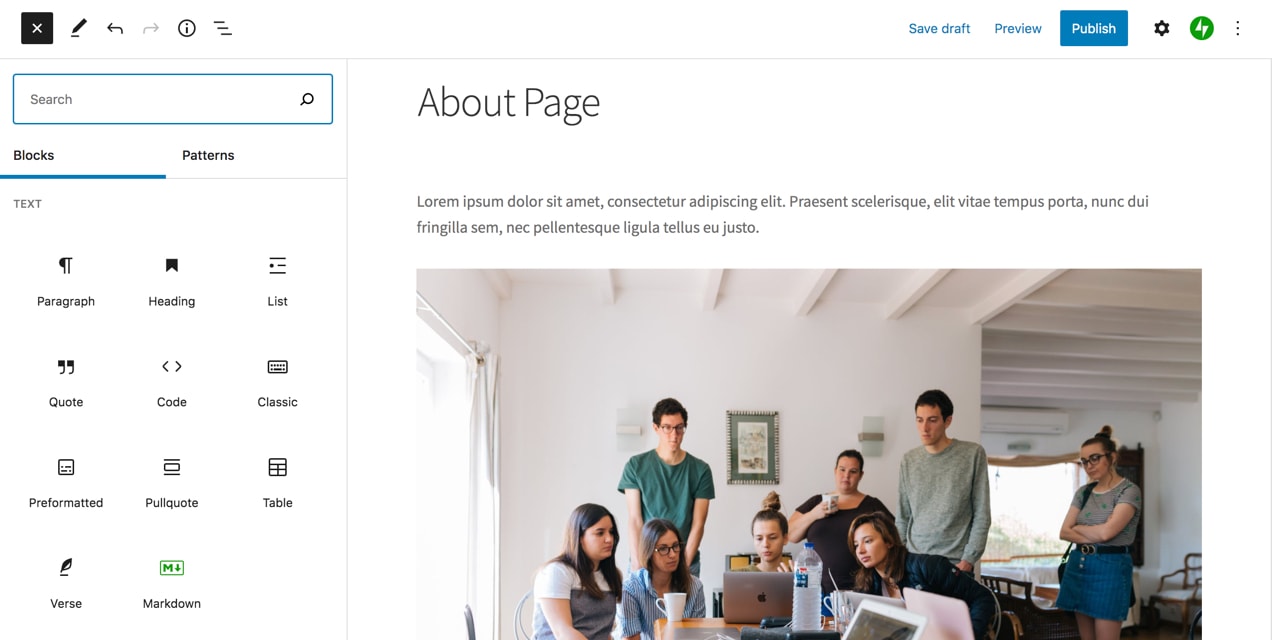 Payment gateways enable you to collect money from customers and clients securely, then transfer that money into your bank account. There are pros and cons of each tool, and certain functionality you'll need for your specific business. For example, you may need to collect recurring payments, accept multiple currencies, integrate with express pay tools like Apple Pay, or offer financing options. 
Plus, WooCommerce offers unrivaled customer support and thorough documentation to help you every step of the way.
WooCommerce provides selling functionality for all of the products and services listed above, and more! In fact, all of the example sites mentioned are using WooCommerce. Sell one type of product or multiple side by side. Allow anyone to purchase, or restrict capabilities to specific clients or wholesale customers.
You can also use the free payment gateway from WooCommerce, called WooCommerce Payments. It has an intuitive interface, allowing you to manage payments and refunds from the WordPress dashboard. But it still provides world-class functionality, like express pay options, recurring payment collection, and multi-currency support.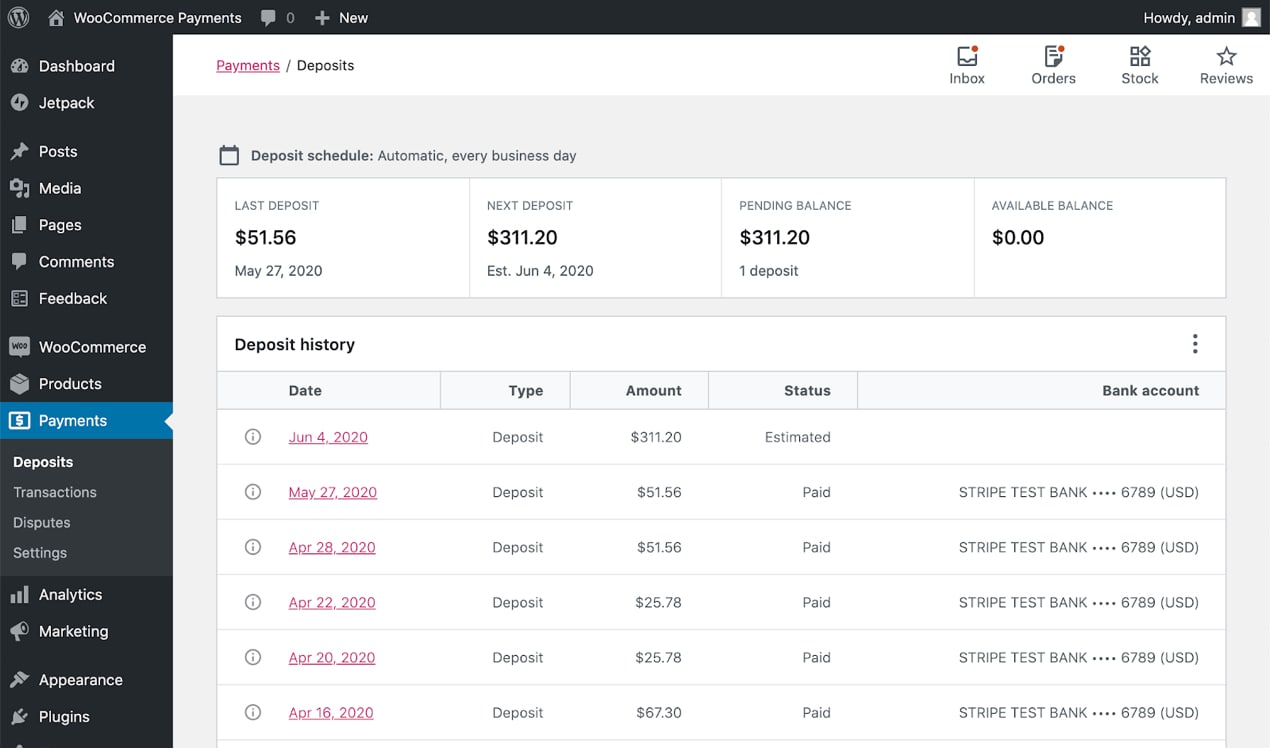 The B2B eCommerce platform that you choose should never hold you back. Watch out for ones that base fees off of sales, number of customers, or volume of site visits. Your platform should also load quickly, whether you have 100 visitors at once or 100,000. 
No matter what you want to sell, WooCommerce makes it possible.
Design flexibility 
Like Loading…