Other reasons you should use an email marketing platform instead of your business email provider include:
Eye-catching design. Many email marketing tools allow you to create beautiful templates that are branded to your business and will increase your chances of converting subscribers. 
Email automation. Trigger follow-up emails to subscribers based on actions they take on your dropshipping store, or set up a series of emails that are sent to new subscribers.
Tracking and analytics. See how many subscribers interact with your emails to find what works best and even track sales that result from specific messages. 
CAN-SPAM and GDPR compliance. You may be subject to various governmental regulations. Commercial email must follow specific rules or you could find yourself in trouble.
Easy list maintenance. As people abandon old email addresses or use fake ones to subscribe to your list, you'll send an increasing number of messages that never make it to an inbox. This can impact your marketing results, get you in trouble with email service providers, and waste resources. Email marketing platforms make it simple to manage lists and remove irrelevant subscribers.
Integration with your website and other apps. Most email marketing platforms seamlessly connect to your WordPress site to automatically add people to your list via forms and checkout pages.
In most situations, we recommend offering returns to unhappy customers. It's an opportunity to keep that person as a customer for years to come, protect your brand reputation, and potentially lead to referrals.
With vendors, products, and a marketing and business plan in place, you'll need to consider your website and technology. This is one of the most exciting parts of learning how to start dropshipping.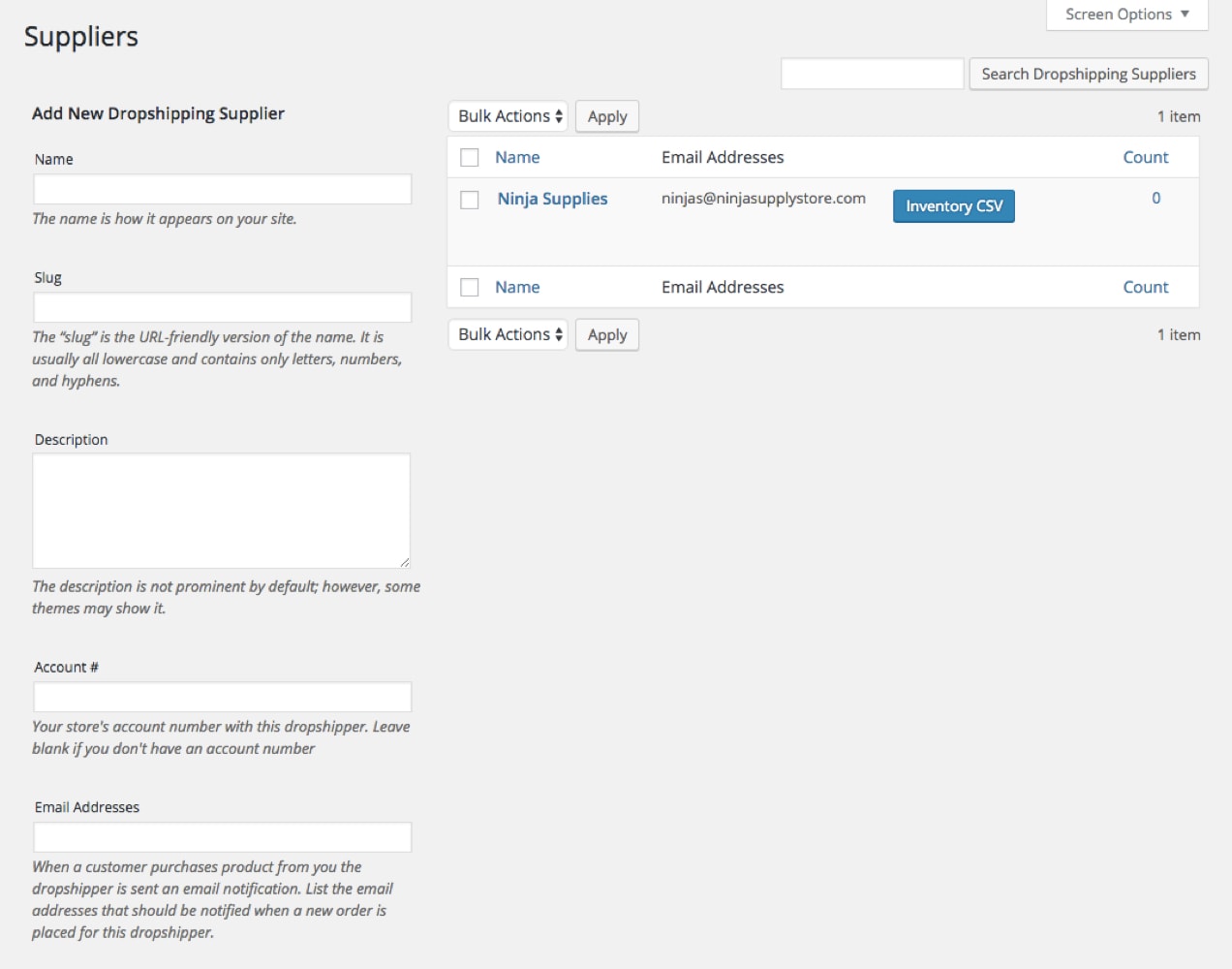 If the above marketing options aren't the right fit for you, or you want to do more traditional marketing, you might also consider television ads, radio ads, or direct mail.
10. Customer retention
Some popular display networks include:
Display advertising is a type of online image-based advertising that's brokered through a display network. These networks partner with various websites to put your ads in front of potential customers on the sites they already visit. 
Your marketing strategy should also include a plan for customer retention. Email marketing is a great way to retain customers — you can send abandoned cart offers, give discount codes to people who have purchased products in the past, and send targeted emails about related products based on a customer's purchase history. But there are a few other great options, too:
Loyalty programs.
Subscriptions and memberships.
Proactive customer service initiatives.
If a product arrives damaged, avoid blaming the supplier when talking to your customer. Remember, they probably don't know (or care) that you're dropshipping. Instead, take responsibility and offer an exchange or refund. However, you may then want to reach out to your supplier and ask them to take responsibility for the mistake on their end. Depending on your agreement, they'll refund you for that product.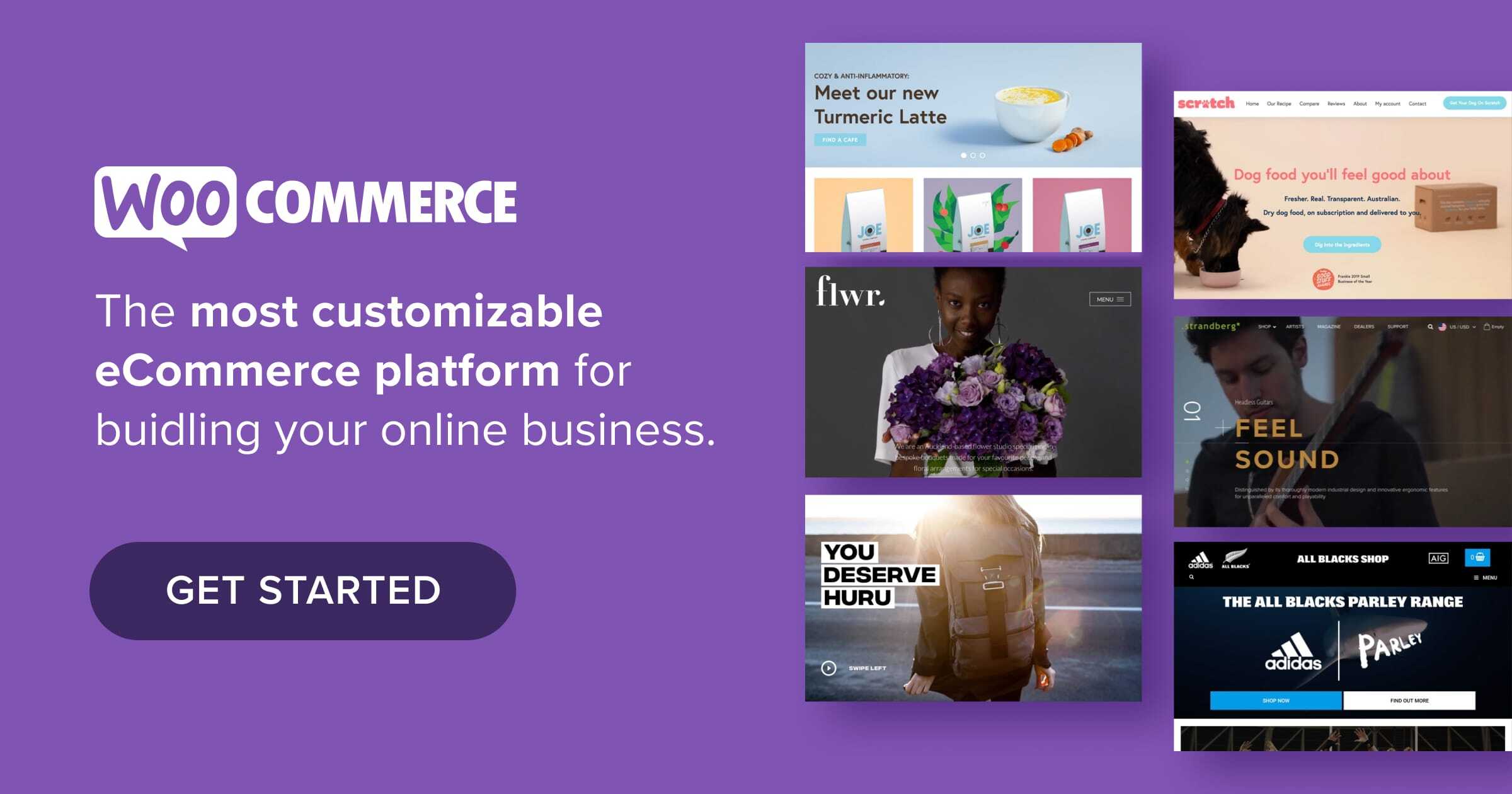 But how do you start a dropshipping business? It may seem easy because you're selling products that other people create and ship, but there's still a lot of planning, setup, and management involved. Read on to determine if starting a dropshipping business is right for you and learn how to set yourself up for success.
What is dropshipping?
Google Shopping pros:
Easy and free. Just create your Google Shopping account and sync your store using the Google Listings & Ads extension for WooCommerce.
Learn even more about the pros and cons of dropshipping.
How to start dropshipping
Search advertising cons:
Can be expensive and competitive. There are lots of big companies with large budgets and entire departments or agencies behind them managing their search engine marketing. The bidding for certain keywords can be fierce and cause the cost for bidding on those keywords to be quite high, depending on the industry you're in. If you're inexperienced with search ads, you can find yourself struggling pretty quickly. 
6. Google Shopping
Search advertising pros:
Tends to perform better than display ads. Because your ads are appearing when people search for a relevant keyword, they're more likely to click on your ad and purchase your products.
Little design effort required if you're using Google Search ads. Google's basic search ads don't use images and are only text-based. They do offer an option for a thumbnail image in search ads, but a simple photo of your product on a white background will suffice. There's no need to come up with complex GIFs or HTML5 videos or spend time on a branded graphic layout.
May improve your organic search results. Paid search ads can supercharge the speed at which you collect data about the keywords and marketing messages that are most attractive to visitors. This can lead to more informed decisions in your SEO strategy for quicker, better results. PPC may also indirectly impact search engine optimization by increasing the mentions of your brand online and signaling to Google that your site is valuable to visitors.
Examples of multi-vendor marketplaces include:
You must choose a niche — a specialized area within a larger industry that you focus your products and business on. No company can sell everything to everyone. 
Once you decide on products and suppliers, you just need an eCommerce platform that supports dropshipping to get your store online.
What's the best dropshipping tool?
But there are also tons of smaller suppliers located around the world that you can partner with. This can be a better option if you're looking to sell very specific items that are less likely to be sold by other dropshipping businesses. You may even want to work with individual artisans and small workshops who would be willing to create products and fulfill orders from your store.
Being specific means you don't have to compete on price and can focus on marketing to the people who are the right fit for your products instead. 
Step two: Determine your product lines
A multi-vendor marketplace is a much broader category of store than a dropshipping business. Multi-vendor marketplaces may operate on a mixture of fulfillment models. Some marketplaces require their sellers to ship all their own products or allow sellers to use their own dropshipping partners. Some ship from their own warehouses in addition to allowing sellers to fulfill orders. 
If you already have a specific idea of the products you want to sell, you might start by searching for vendors that make the products you're interested in. However, if you're not sure what kind of products you want to sell within your niche, you'll want to take the time to determine the best fit for your store.
One of the most important steps when considering how to start dropshipping is choosing reputable, high-quality suppliers to work with. Some suppliers offer a huge variety of products from different manufacturers that fit into nearly any niche. Examples of those include AliExpress and Spocket. Keep in mind, if you're wanting to put your products on a multi-vendor marketplace, some marketplaces like Etsy expressly ban you from using some of these bigger dropshipping partners.
Order some samples and test the products you're going to sell as part of your online store. This is key to maintaining a high-quality store and ensuring that the items look like their pictures and work as described. The last thing you want is to sell something you can't personally stand behind.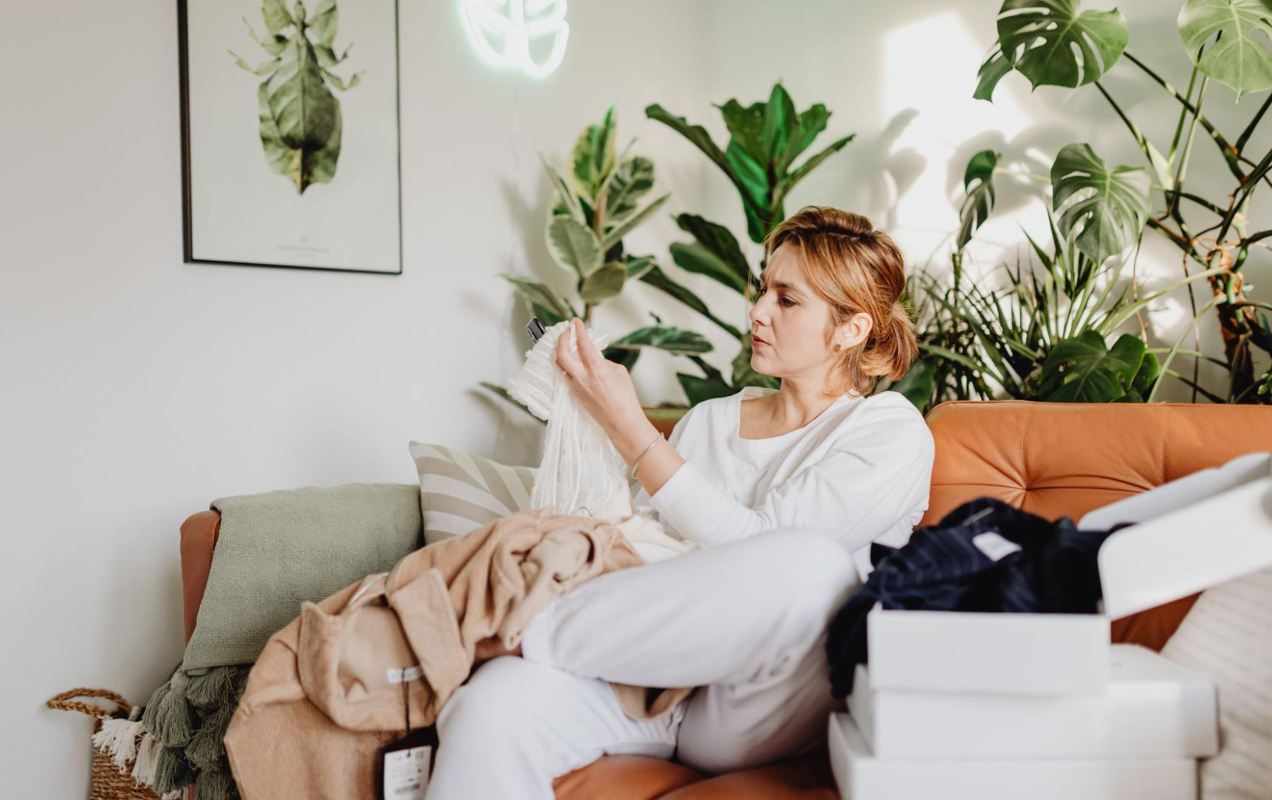 But whatever you choose, remember that it might take a little while to start seeing results. Be consistent and keep an eye on analytics, and you'll earn the trust (and sales!) of the people that will become your loyal customers.
Your ads might be shown in a site's post content, headers, or sidebars, depending on the ad sizes you're running and your spend limits. You can set targeting options for your ads based on everything from age and income level to location and interests.
SEO is so important to your dropshipping store that there are literally no downsides. It takes some work — and you may even want to hire someone to do this work for you — but it's the best way to make sure your site shows up in search results when people are looking for products like yours. 
5. Search advertising
Podcast marketing cons:
More difficult to get accurate data on ad effectiveness compared to digital ads. Unlike digital ads where you can track a click and connect it to a purchase, podcast advertising metrics are a little less exact. If you tie your ad to an offer code, it will be easier to track conversions.
Little control over brand voice. Many podcasts read ad scripts in their own voice or are given key points to mention, but use their own language and improvise on the delivery. That delivery may or may not reflect your brand the way you'd like it to — a big part of the foundation when you start a dropshipping business.
Cost can vary widely. If you're purchasing ads through individual podcasters, there may be a big difference in cost between podcasts — and the more listeners they have, the more expensive the ad will be. Buying through a podcast advertising network may provide more predictable costs, but you may still spend more with podcast advertising than you would with display or social media ads.
Marketing is pivotal when it comes to learning how to start dropshipping. And marketing begins with knowing your audience and niche. Who are you marketing to, and why? Once you know your target audience, you'll need to figure out the best ways to connect with them. Are they best reached with online marketing, through the mail, in person, or somewhere else? 
Dropshipping businesses can leverage multi-vendor marketplaces as part of their overall strategy, but most dropshippers also have their own websites with carefully curated products that are part of a specific brand identity. Running your own dropshipping store gives you more control over your brand, you don't have to compete against other sellers on the same website, and you keep a higher percentage of the sales revenue. 
What are the pros and cons of dropshipping?
Dropshipping is a business model where an online store sells direct-to-consumer without designing or manufacturing any products, warehousing actual inventory, or shipping orders. You may be wondering, "What exactly do I do if my dropshipping business doesn't make, store, or ship any products?"
Start by setting expectations with a clear return and refund policy. Then, it's important to remember that your customers probably don't know that you're dropshipping. They don't necessarily care who ships the product; they just want it to arrive quickly and in good condition.
If you're interested in creating courses for your WooCommerce dropshipping store, try Sensei Learning Management System (LMS). Supported by Automattic, the same company behind WooCommerce and WordPress.com, Sensei LMS is a complete course creation and management system. In fact, Automattic uses it to power training for almost 2,000 employees. There's a free version and a pro version, plus you can check out a demo course on the Sensei LMS website to make sure it's exactly the software you're looking for.
Dropshipping isn't right for every store. It's important that you sit down and consider if it's the route you want to take to meet your goals. 
Benefits of a dropshipping business:
Relatively low costs. You can avoid the costs involved with product development, manufacturing, and inventory storage — fees most traditional stores incur.
No inventory management. You don't have to concern yourself with storing products, risk losing money on unsold inventory, or worry about selling out of items.
Improved cash flow. Receive payment for your products at the same time as you pay your providers rather than waiting to recover your investment.
No shipping. Avoid potentially complicated shipping processes and trips to the post office.
Reduced staffing requirements. Since you're not managing inventory and shipping, you'll require less staff to keep your business running.
Minimal risk. Have the freedom to test new items with your target audience without risking a significant amount of money.
Passive income. Let your supplier manufacture and fulfill orders while you work on other aspects of your business.
Downsides of a dropshipping business:
High competition. Other online stores could potentially sell the exact same products.
Lack of control. Since you don't personally create and ship each product, you turn over a lot of control to your manufacturing company. They could suddenly decide to stop manufacturing a product that is a best-seller on your site, substantially change the design of and materials used in the product, or they could dramatically increase rates that you would then have to pass on to customers. 
Higher shipping costs for customers. If you sell products from multiple manufacturers, a customer might receive their order in different packages. This could potentially cause higher shipping costs as well as brand confusion or even frustration.
No bulk discounts. Since you're essentially purchasing one product at a time, you probably won't receive supplier discounts and may have lower profit margins.
Difficulty standing out. Since your products are similar to those of other stores, it's hard to be different. In some cases, you may have to compete only on price, which is often a race to the bottom.
The best dropshipping tool is one that allows you to own your content and customize everything to fit your specific needs. That's why WooCommerce is such a great choice — it's open-source, so you have full control and endless flexibility at your fingertips.
What are the best products for dropshipping?
Podcast marketing pros:
Reach hyper-niche audiences. There's a podcast for just about any interest or hobby out there. Want the entire history of Western literature distilled into entertaining narratives and silly songs? There's a podcast for that. Want to listen to someone tell you why all your favorite bands are terrible? Yep. There's also a podcast for that. So there's probably a podcast out there that's relevant to the products you sell.
Long-form native ads and sponsored content. With podcasts, you can get creative with native ads and sponsored content. Your paid placement can even feel less like an ad and more like part of the podcast. Collaboration with podcast creators can endear them and their fans to your dropshipping store if the ad is entertaining enough.
Get free advertising by doing interviews. If paid placements are out of your reach, you can always do interviews. If your business has an interesting story to tell or if you have expertise in an area, you can approach podcasts in those niches to see if they'd be interested in interviewing you.
No artwork costs. Since the ads are all audio-based, there's no need to hire a graphic designer, photographer, or videographer to create imagery for your ads.
You've decided on the types of products you want to sell, created a dropshipping business plan, and determined the vendors you want to source from, but now you'll need to choose each individual product that you want to offer on your site. You don't want to just pick a product directly from a manufacturer's website, sight unseen, and list it in your store. Make sure that the product is exactly what you are looking for before you offer it to your customers. 
Examples of content marketing include:
Blogging on your own website. Posting articles on your website about topics relevant to your product and your brand's niche is a great way to boost SEO on your site, help customers learn more about your products and how to use them, and create brand trust.
Submitting Quora answers. Quora is a question and answer site that incorporates some components similar to social media networks. Users can vote on answers to promote those that are the most useful and accurate, as well as follow topics and users they find interesting. If you consistently provide high-quality answers to questions related to your products or the community of people that might use your products, you could find yourself cultivating new customers from the Quora community. 
Guest authoring blog posts on other industry-specific websites. Find websites that publish content related to your brand's niche and ask them if they'd be interested in a guest post that includes a backlink to your site. If your store sells gardening supplies, you might write articles for a home and garden magazine's website or blogs dedicated to urban farming, landscaping, organic gardening, or even the Old Farmer's Almanac. 
Creating YouTube videos. YouTube videos — especially funny and/or instructional videos — can be a great way to drive customers to your site. Viewers can subscribe to your channel and learn more about your products and how to use them, listen to inspirational stories and testimonials from customers, or hear more about what goes on behind the scenes in your business. 
Creating TikTok videos. If your audience is in a younger demographic and you have the ability and interest in creating short-form, attention-grabbing video content, then TikTok might be a great platform to cultivate. 75% of TikTok's users are between the ages of 18 and 34, so if your products are largely for people aged 35 and up, you might want to spend more time making Facebook posts. 41% of Facebook users are 35 and older.
Publishing eBooks. Whether your eBooks are free or paid, they are an excellent way to educate customers on the use of your product and demonstrate expertise in your niche. If you charge for your eBooks, they can also be an additional source of passive income. You can make your eBooks available on platforms where potential customers in your target audience normally shop, like Amazon Kindle Direct Publishing (KDP), Barnes & Noble Press, Apple Books, and Smashwords.
Creating courses. If your products take some skill to use, you could create and market courses that help customers perfect their use. For instance, if you sell art supplies, you could create drawing, painting, crafting and sculpting courses. If you use pre-written and pre-recorded content (vs. hosting live classes), it could be an excellent way to not only create passive income but also draw in new customers for your products.

Niches can also be defined by demographics — you can choose to target affluent customers, condo owners, car owners, college students, parents, and many others.

Keep in mind that just because a manufacturer has made great products for your company in the past, it doesn't mean that everything they make will be amazing — or even that every production run will stand up to your quality standards. Any time you want to add a new product, add a variation of a product, or your vendor changes anything in their manufacturing process, order a sample to verify that the quality you expect is being maintained.

Step five: Develop a marketing plan

Since you likely won't be getting any bulk discounts, there may be some products that won't be profitable when you first start out your store, but that you might consider adding once your sales volumes increase. But you'll want to start with the products that you can make the most profit on with lower sales volumes and then add other products with lower profit margins as your sales increase and your store becomes more popular.

Step three: Select vendors

Email marketing pros:

High conversion rates. Compared to display ads, email almost always has a higher conversion rate, because you're reaching an audience that has already expressed interest in your products. 
Low, predictable costs. Most email marketing platforms charge you a set amount per month based on the number of subscribers you maintain or the number of emails you send. If your email platform only charges you based on the number of subscribers, then you can send as many emails as you want, do as many A/B tests as you like, and your cost won't change month-to-month. And since conversion rates are typically higher in email than with display ads, you'll usually get a better return on your investment (ROI).
Retain customers. Email is a great way to foster relationships with your customers and encourage brand loyalty. You can personalize your subscribers' experience by sending triggered emails based on their past purchases, life events like birthdays, total spending with your store, and more. When your customers get emails from you that make them feel valued, they're more likely to want to continue shopping with you.
Recover abandoned carts. If you integrate an email marketing platform with your eCommerce platform, you can set up abandoned cart emails. These emails are triggered when someone puts an item in their cart but, for whatever reason, fails to check out. You can send a helpful reminder, nudging the customer to make a purchase, or offer a small discount or free shipping as an incentive. These emails are some of the best-converting messages you can send. And since they're automated, they're a low-cost way to boost your revenue.

When choosing a supplier, consider things like:

Locations they ship to. Do they ship just within a certain country or to multiple countries? Can they get products to your target audience?
Pricing. Some dropshippers charge a monthly or annual fee, while others just charge for the products and shipping. Look closely at any and all fees.
Reviews. How do existing customers feel about their products? Do they have long lead times? Are their products high quality? Are items packed securely and attractively?
Manufacturing practices. Does the manufacturer align with your ethics? Do they use safe, non-toxic materials and comply with your country's import laws?
Warranty and return policies. How do they handle returns and broken products?
Integrations. Do they integrate with your eCommerce platform (like WooCommerce) using their own plugin or an extension like WooCommerce Dropshipping?

Step four: Select specific products and order samples

Want even more information? Here are some additional resources:

Step six: Watch your expenses

The good news is, your niche can be almost anything. You can pick any sport or recreational activity and sell related products to enthusiasts. Or sell products specific to food, fashion, home improvement, electronics, entertainment — the list can go on forever. 

Each niche also has sub-niches. Hats can be narrowed down to outdoor adventure hats, women's hats, sports hats, hats with funny messages on them, and more.

Google Shopping cons:

Less control over reviews. If you use a reviews aggregator like YotPo, you can mute certain reviews so that they don't show up on your website. If someone left a review for the wrong product, that wasn't readable, or that wasn't a verified purchaser (maybe a competitor is trying to discredit your reputation or someone mistook your product for a similar one they purchased on another website), you might want to remove those reviews from display. Google Merchant Center does not verify reviews and instead uses an algorithm to determine if a review should be published on Google Shopping. So it's possible that inaccurate reviews will make it onto Google Shopping and negatively affect your product or store's rating.

7. Social media marketing

Customer service is essential to standing out from the competition. And since you won't control shipping, you must have a plan and a team in place to keep customers informed and happy if anything goes wrong — even if the mistake is your vendor's, customers will look to you to make it right. But how do you do that?

Be upfront with product descriptions and photos. Include all the information people need to make a purchase, like dimensions, size charts, and ingredients. Have clear photos from a variety of angles that show scale if applicable.
Offer support through multiple channels. People prefer reaching out in a variety of ways. Consider mediums like live chat, social media, phone, email, contact forms, and forums. 
Create an FAQ page. Answer customers' most common questions in one place that's easily accessible. 
Respond on social media. If your customers reach out with questions, comments, or complaints on your social platforms, respond quickly and professionally. 
Have a clear return and refund policy. Be upfront with your policies and add them to your checkout page, footer, and order confirmation emails. Learn how to write a great return policy.
Make documentation readily available. Help customers find things like instructions, tutorials, manuals, and tips. You can add this sort of information to the account page, confirmation emails, or blog posts.
Fix things when they go wrong. If something goes wrong, like a late package or broken item, consider taking responsibility, even if it's not your fault. This can help you keep a customer for life and protect your reputation.

Start dropshipping with WooCommerce

As a dropshipper, it's your job to find products that you want to sell and source them from companies that are willing to ship directly to your customers. You then make those products purchasable on your website or eCommerce platform, mark up the price to cover your overhead and generate a profit, then send any orders directly to the manufacturers to fulfill. You're also responsible for attracting customers to your website, paying your manufacturers' wholesale price for the products you've sold, and handling most of the customer service. 

Podcasts, like influencer marketing, offer advertising opportunities that build trust between your brand and the listener. 20% of people are more likely to buy from a brand that they've heard advertised on their favorite podcast and 60% will search for a product that's been mentioned on a podcast. 

You can use the power of online influencers to reach a whole new audience that trusts that person's recommendations. Keep in mind that influencers aren't all just Instagram models and TikTok sensations. An influencer can be a YouTube or Twitch streamer, a blogger, a blue-checked Twitter personality, or a high-profile celebrity that promotes your brand across a variety of channels. They can be internationally famous or simply an icon within a narrow field of interest.

To start reaching customers via email, choose a reputable email marketing platform. You don't want to send mass emails using your business email service provider (e.g. Google Workspace, Microsoft360, Mailbox.org, etc). There are several reasons for this.

In addition to selecting the platforms whose users may meet your demographic requirements, you'll want to research which platforms have the best average cost per acquisition (CPA). Of course, your costs may be below or above average depending on the quality of your ads, products, ad spend, and targeting. But if Facebook is, on average, more expensive and you can find a similar audience on a platform that's generally less expensive, you might try the lower cost platform first — especially if you're new to social media marketing.

Though your dropshipping business doesn't have to create packaging, acquire materials, manufacture anything, or ship products, your dropshipping business will still have costs. Many marketing strategies (like paid ads) require an upfront investment. You may want to create special, custom packaging if your supplier allows it. You'll need to purchase a domain name, hosting plan, and any necessary extensions for your online store. 

Ready to find out how to start a dropshipping business? The following is a guide that will set you up for success. But remember, the exact dropshipping business model will vary for every store, so feel free to customize it based on your needs and audience.

Step one: Choose a niche

First and foremost, email service providers have a limit to how many recipients you can send each email to and have daily send limits. Google Workspace only allows up to 100 recipients per email and caps your daily email sends at 2,000. With an email marketing platform, the number of recipients and sends allowed in a given time period is limited only by the plan you choose.

Google Shopping is a great, free way to boost sales for your dropshipping business. You can also pay for Google Shopping ads, but simply listing your products on Google Shopping is totally free. There's even a free WooCommerce integration, Google Listings & Ads, that will sync your products from your eCommerce platform to your Google Shopping feed.

The best dropshipping products are the ones that meet the needs of your target audience. What items solve the problems that they're experiencing? 

If you're looking to start an online store and don't want to deal with managing inventory, product development, manufacturing, or shipping, a dropshipping business model may be the perfect fit.

Content marketing pros:

Builds brand trust. You can get your dropshipping store in front of potential customers in a way that doesn't feel salesy while also providing useful information or entertainment value.
Reaches audiences in unique places. You can reach audiences on platforms that might not use display ads.
Low cost. Most types of content marketing are free or can even help you generate revenue. If you're creating this content yourself and not hiring it out, it can be an inexpensive way to advertise.

Why is a niche so important? Because it distinguishes your online store from the competition. There are a lot of people trying to get into dropshipping. If you just sell "hats," you'll have a tough time finding an audience. It's too general. But people searching for "funny cat-themed hats" will find a business that specializes in those. And they'll pay more for them because it's what they want. 

Content marketing feels more organic than traditional display advertising or email marketing. When you engage in content marketing, you're usually writing or creating videos that have some relevance to your product or community. It can take the form of free articles or instructional videos, but it can also be in the form of additional products customers can purchase — like courses, books, and apps. 

Influencer marketing pros:

Instantly establish trust with an audience. Influencers' audiences tend to place a lot of faith in their opinions and reviews. If they share positive messages about your company, a lot of trust is instantly transferred to you. 
Create unique, more manageable deals. Most influencers are open to unique arrangements like compensation in the form of free products or cross-promotional opportunities. If you're not looking to work with someone who has millions of followers, you may be able to create a partnership relatively quickly. 
Creative brain power. Most influencers are highly creative and know how to consistently create content their followers appreciate. As part of a deal with them, they may be able to build your marketing campaign for you. They may even help you think of new ideas you can use throughout the rest of your marketing. 

Choosing a niche enables you to:

Charge higher prices.
Attract a devoted audience.
Separate yourself from the competition.
Become the go-to source for that product line.

Over time, they've actually established their own manufacturing relationships and developed branded products. They also started warehousing inventory and doing some of their own fulfillment. They still use the dropshipping model for a lot of their products, but have also developed a more traditional online retail side of their business.

A guide about how to start dropshipping wouldn't be complete without discussing customer service. 

Email marketing is a great way to engage both new and repeat customers. It plays a central role in a successful dropshipping business model. You can send emails to your subscriber list with new product announcements, discounts, and tips. Plus, get your products back in front of people who added them to their cart but didn't purchase.

Google, Bing, Yahoo! Search, DuckDuckGo, and other popular search engines all offer advertising. Google is the most popular search engine in the world with about 70% of the search market share, so it's a great place to start — especially if you're already using Google Analytics, Google Display ads, or Google Shopping.

A good niche is one with products people are willing to pay for online. There should be some demand — dropshipping isn't the place to roll out a bunch of untested products. 

And while some of these are relatively minimal investments, marketing costs can especially add up fast. It's important that you understand what's involved before you start dropshipping. Take the time to make a budget and then adjust the pricing of your products to accommodate your overhead.

Step seven: Create your website

A dropshipping business model can be a great way for both manufacturers and online stores to focus on the core parts of their company that they're actually good at. All a manufacturer has to do is make great products, find dropshipping businesses like yours to work with, and then sit back and fulfill orders. As a dropshipper, you leave it to your trusted manufacturers to create high-quality goods so you can focus on your core competencies — using your marketing abilities to find the right customers and your customer service skills to build loyalty. 

Examples of dropshipping businesses

One of the most well-known dropshipping companies is Wayfair. When they started out, they didn't make anything; they just listed an array of home furnishings on their online store, manufactured by a variety of other companies. All the products were listed in one place, making it feel like a physical brick-and-mortar store. They bought from vendors, marked up the prices, attracted customers, and made profits off of their sales.

When someone reads a blog post or watches a video that they learn from or are entertained by, it can inspire them to sign up for your email list, follow your brand on social media, or even make a purchase. If your content inspires people to sign up for your newsletter or like your company on social channels, then you have a pool that you can continue to market to via social ads, email, and remarketing display ads.

WooCommerce provides everything you need to start dropshipping, whether you're opening a brand new store or are already selling other types of products. With full control over your content, a large extension library to help you grow, and the support of eCommerce experts readily available, you'll be set up for success.

If you're interested in incorporating email marketing into your dropshipping business plan, we recommend MailPoet. 

Let's say you've decided you want to sell lawn and garden tools. Do you want to just sell hand tools or do you want to sell bigger equipment like tillers, mowers, and weed whackers? When you start getting into products with moving parts, engines, and batteries, you may have increased customer service tickets compared to simple hand tools. There are a lot more opportunities for something to go wrong. 

Display advertising pros:

Great for reaching new customers. You can use demographic targeting and lookalike audiences to target new potential customers that might not know about your dropshipping store.
Scaleable. You can easily and quickly test ads to see how well they convert, adjust your daily ad spend up or down, or turn ads on or off based on performance. You can run as many or as few ads as you need to.
Advertising automation. Some ad networks have automated components that can save you time. For instance, you can upload different images, keywords, and messaging, and the ad service will combine them in different ways, eventually running only the best-performing combination. This can save you a lot of time and help you hone in on the phrases and graphics that your customers best respond to.

Email marketing cons:

Works best on dropshipping stores with multiple products. If you're only selling a few products — or if your store sells only one product — you might quickly run out of meaningful offers for your customers. They could quickly get email burnout if they keep hearing about the same product (that they may have even already purchased) over and over again. If your dropshipping business has multiple products, accessories for a core product, or offers subscription services to support a product (e.g. exercise videos if you're selling fitness equipment), then it's much easier to come up with unique offers and keep customers coming back through targeted email campaigns and automations.
Time consuming. To make the most of email marketing, you need to create a marketing calendar so you know what emails you're sending and when. Then you have to design your email templates, write copy, come up with enticing offers, and keep an eye on your analytics to make sure your emails are performing well. This can take quite a bit of time and is generally more labor-intensive than display ads.

3. Content marketing

Some basic rules are:

Publish new content and/or products frequently. Adding new blog posts or products to your site on a regular basis shows search engines that it's actively maintained and that you're adding unique and valuable information that search engine users might be interested in.
Include relevant keywords, but don't over-use them. Just dumping a bunch of keywords repetitively into your product pages and blog posts is likely to get you blocklisted by Google and other search engines. Be judicious about keyword use and make sure that it makes sense in the context of your writing. If you need help with composing your blog posts, product descriptions, product titles, etc., Yoast SEO is a free tool that helps guide you through the process of crafting search-engine-optimized content.
Make sure your site is secure. If you're using any type of payment gateway on your eCommerce platform, you'll need to have an SSL certificate. In addition, you'll want to keep your site free from comment spam and other hacking attempts. Jetpack Security is an inexpensive way to keep your site backed up and free from spam and malware.
Make sure your site loads quickly. Slow-loading websites will get bumped down in the search rankings. Ensure that your image files are optimized for web display and that you use a content delivery network (CDN) (like Jetpack CDN) to serve your static content like images, css, javascript, and video from servers that are closest to your visitors. Optimizing your files and serving content from a CDN will go a long way to reduce load time for your site and improve your organic search results.

Get started today.

Dropshipping FAQs

Is it easy to start a dropshipping business?

While there are a variety of tools available to sell online, building your dropshipping website on WordPress with WooCommerce offers three distinct advantages: 

You own all the web content and assets you create. Some other platforms charge you a monthly fee and can delete your store at any time, so it's more like renting. 
Endless customization. WooCommerce offers hundreds of extensions that allow you to customize your store, speed up your administrative and business processes, and improve your marketing.
WooCommerce and WordPress are free. All you'll need to pay for is a domain name and a hosting plan. Depending on the supplier you choose to work with, you may also need an extension like WooCommerce Dropshipping or AliExpress Dropshipping — these help you sync things like pricing, inventory, and shipping. 

Search advertising is, on average, one of the better performing pay-per-click types of advertising. If people are searching for products like yours, they're more likely to purchase from your website than someone who sees your ad while reading a news article or a recipe (we all skip to the recipe, right?).

Reach people who are actively looking for your products or services on search engines like Google, Bing, and Yahoo! Search by optimizing your site's content for search engine algorithms. Unlike with search advertising, you don't have to pay anything to make your site easier for people to discover organically. You'll just want to make sure your content includes keywords that potential customers might search for and adheres to certain SEO best practices. 

When you start a dropshipping business, you need to keep it simple, and podcast marketing can be fairly easy to get into if you work with an ad network. However, that ad network may also limit your choices of podcasts to advertise on. If you want to be more selective and targeted about the podcasts you advertise with, you can reach out to them individually. Also, if cost is a concern, you might consider several smaller podcasts instead of advertising with one podcast with a large listener base.

If you're new to search engine optimization, you might read SEO Basics for eCommerce: A Beginner's Guide to help you get started.

Influencer marketing cons:

No consistency in pricing. Influencers vary widely in cost based on everything from number of followers to level of engagement. It's hard to know how much you'll need to pay to work with the one you'd like.
It can be hard to get an influencer's attention. Especially for more popular influencers, it can be difficult to get your brand in front of them and prove that you're the right fit, especially when first starting a dropshipping business.

Houzz, on the other hand, is a popular dropshipping business for home improvement and decor items that has stayed true to the dropshipping model. They keep zero inventory and all products are shipped direct from manufacturers. 

What's the difference between a dropshipping business and a multi-vendor marketplace?